How To Purchase Gold Bars?
Owning Gold…
If you're looking to invest in physical gold at the lowest possible price per ounce, there's no better choice than gold bars. Gold coins may be more attractive, but all that manufacturing and packaging comes at a price. Gold bars, on the other hand, are the stalwart of the industry, it's what everyone from average investors to central banks buy and store. In other words, you can't go wrong buying gold bars. For investors looking to enjoy the touch, feel, and security of owning gold may prefer to buy gold bars instead of intangible investments such as gold exchange-traded funds (ETFs). Physical, investment-grade gold, also referred to as gold bullion, can be purchased at spot price, which is the price of unfabricated gold plus additional costs, which vary depending on the seller. Physical gold can be liquidated in the unlikely event of a total economic collapse.
The Gold-Buying Process
Buying physical gold bars online is a fairly simple process. One common way to purchase gold bars is through licensed retailers online. Browse gold bar products on reputable retail websites such as the GOLDCO, NOBAL GOLD, and AUGUSTA PRECIOUS METALS. Select the gold bars you wish to buy by weight, quantity, and price. When you receive the gold bars, keep them sealed in their original packaging along with their guarantee, this to preserve and prevent scratches. Store them in a home safe or safety deposit box at your bank. Note that you will likely be responsible for paying for delivery fees and insurance.
Can You Get Gold Bars From The bank?
Although some banks do offer gold bars to customers, this is exceedingly rare. Banks who do trade in gold will often offer coins to customers rather than bars.
Is Buying Gold Bars Worth It?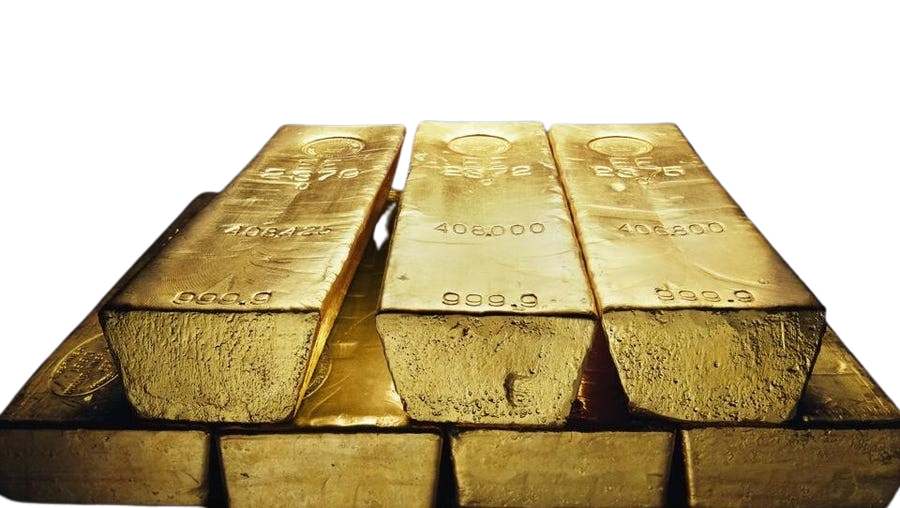 Although the price of gold can be volatile in the short term, it has always maintained its value over the long term. Through the years, it has served as a hedge against inflation and the erosion of major currencies, and thus is an investment well worth considering.
Is It Better To Buy Gold Coins Or Gold Bars?
Gold coins are known to have more sentimental value than gold bars both historically and culturally. Simply put, gold coins can be more ideal for you than gold bars if you want to invest in something with a more historical and cultural value. Again, gold coins have more collectible value than gold bars.
Conclusion
Whether you're new to bullion investment or not, deciding whether to invest in bullion bars or bullion coins should take some consideration. Before making this decision, it would be advisable that you conduct your research as there is no definitive right or wrong answer, it will vary depending on the needs and circumstances of the individual investor. However, as when making any other investment there are a several factors to consider including the value of your investment and the product premiums, how long you plan on keeping it, where to store it, and how you plan on realising the value of your investment.